Reach Out and Quiz: No-Registration Needed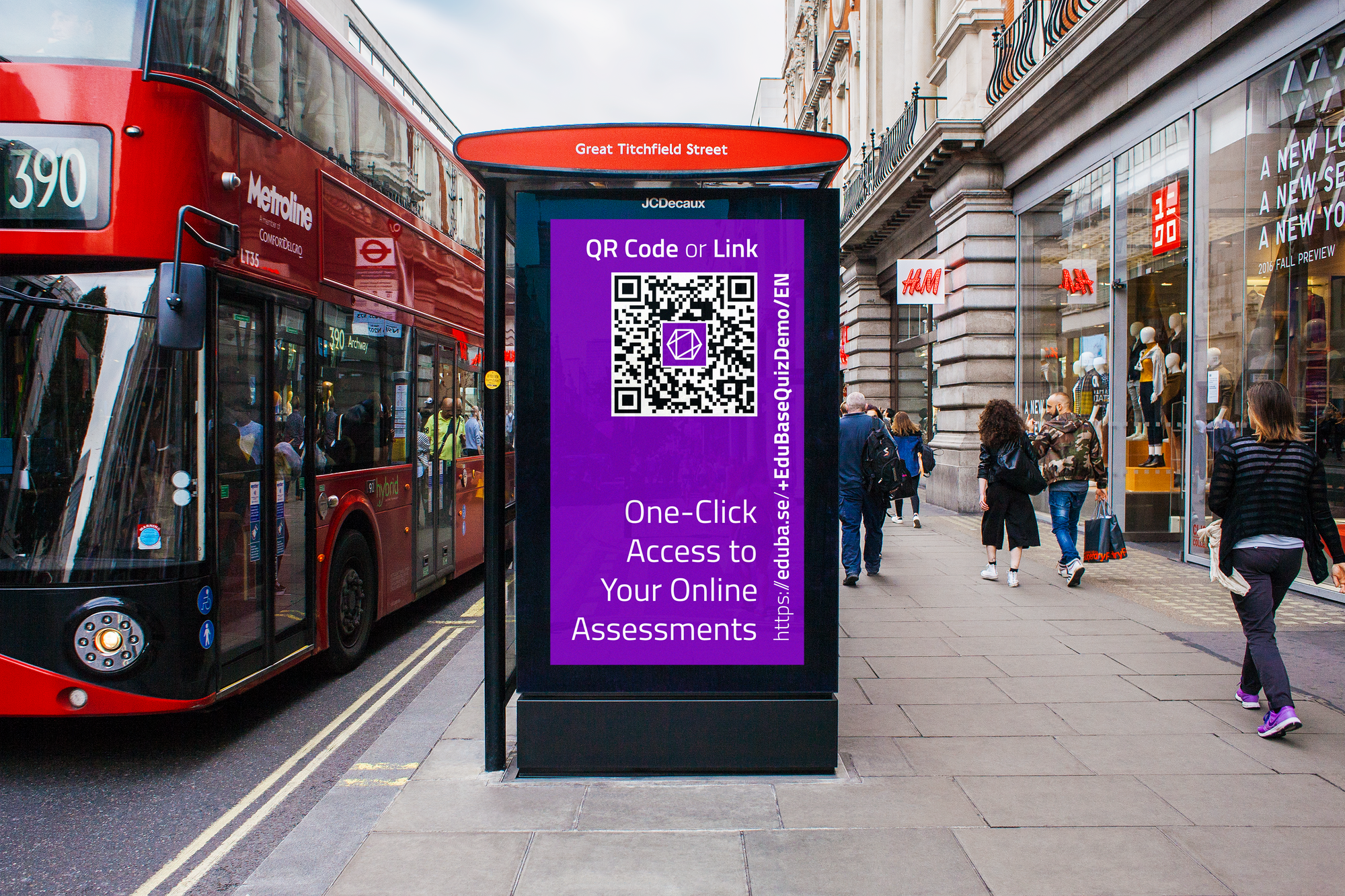 Today, we're going to dive into one of the most loved features of EduBase Quiz. We all know that setting up and managing online assessments can be a daunting task, especially when dealing with a large number of users. That's why we've launched a feature that allows you to test users without the need for them to register a profile.
One-Click Access to Online Assessments
The first option – the Autologin link – makes the process seamless for both the exam creators and the users. With just one click, users are directed to a page where they provide their details, as configured by the exam creators. No more juggling usernames and passwords, just a straight path to the test!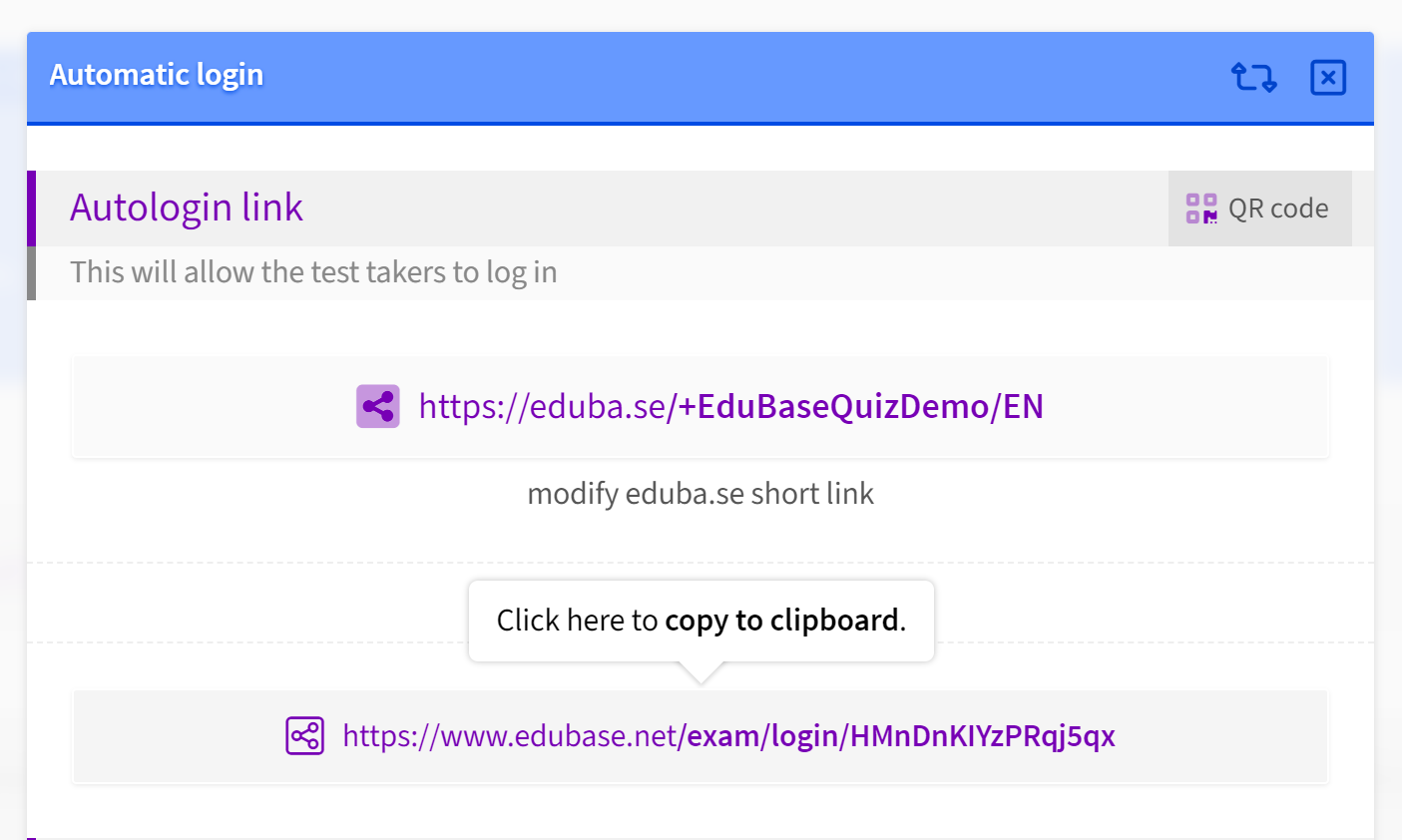 This feature is particularly helpful in situations where you need to conduct a quick assessment, perhaps for a pop quiz, a surprise company-wide skills test, or even a fun trivia game during an online event.
QR Code: A Quick Scan to Start the Exam
For the tech-savvy audience, we've added a QR code option. Users can scan the QR code with their smartphones to be directed to the exam login page. It's as simple as snap, scan, and start! It's not only fast, but a very reliable way for no manual errors when typing in links.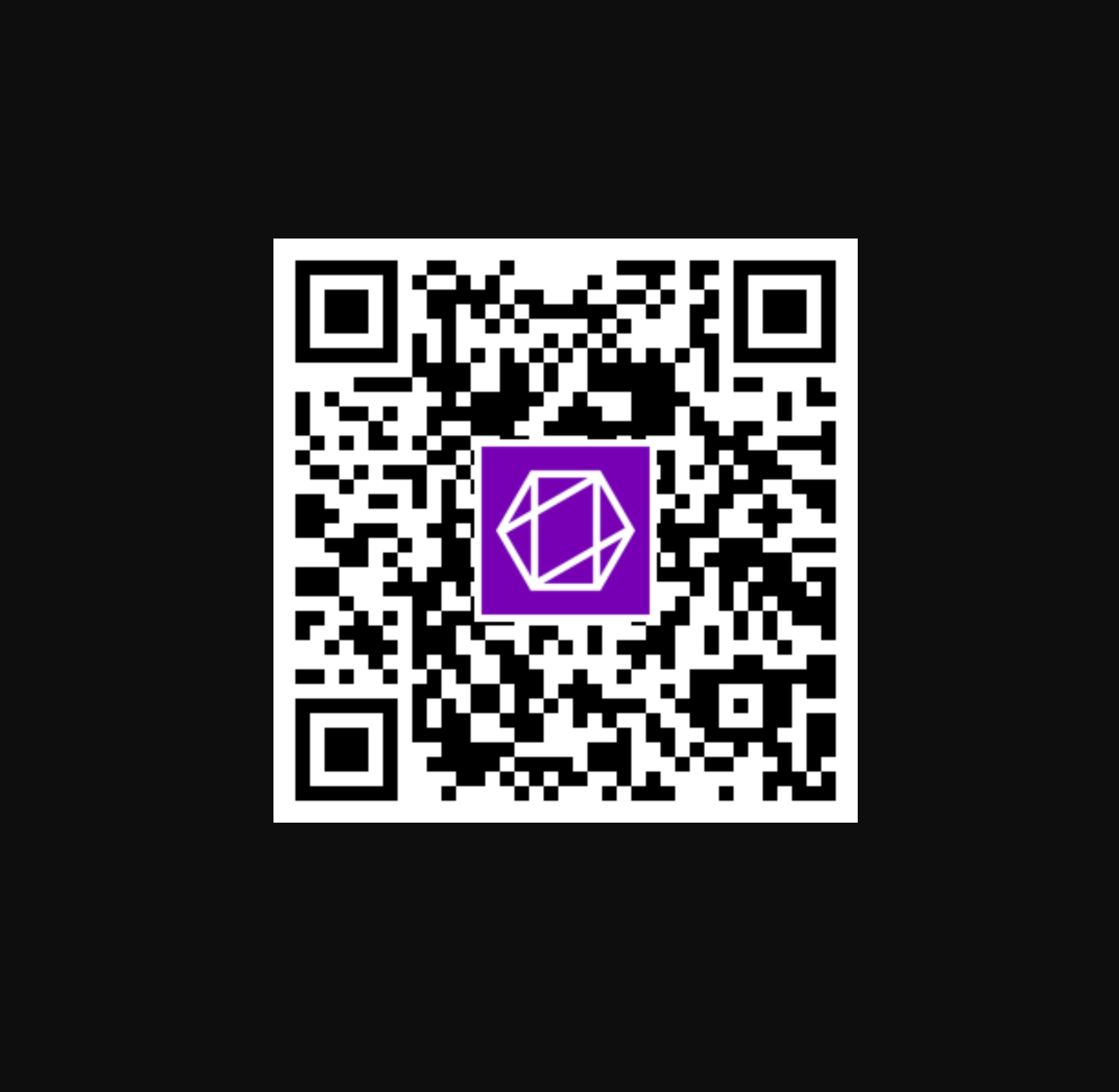 The QR code option is great for physical events or in-person classes, where a presenter can display the QR code on a screen, and participants can simply scan to join the quiz or exam.
Real-World Applications
Several of our clients have already been reaping the benefits of these features. One such use-case is from the world of occupational safety. Companies that provide fire and work safety training to other companies use our no-registration testing feature to assess their trainees' understanding of safety protocols. It's efficient, easy, and allows for real-time results, making it a valuable tool for such critical training.
✅
Customer testimonial

"EduBase is a user-friendly, streamlined and easy-to-use e-learning platform. As a provider of fire safety and occupational health and safety services, we have been looking for a solution for fire safety and occupational health and safety e-learning for many years, and EduBase was the perfect solution. Our partners have been very satisfied with the platform from the very beginning, and the possibility of training without registration is a huge advantage for the user, saving a lot of time. And from the user side, the platform is very clear, easy to use and really user-friendly! Last but not least, the developers always provide precise and quick advice if we get stuck." - ProWork Complex
But the applications don't stop there! Here are a few other ways businesses utilize this feature:
Recruitment: Companies can use this feature to conduct online assessments during job fairs or open house events, providing instant feedback to potential candidates.
Product Demonstrations: Businesses that offer software or digital products can use this feature to quiz potential clients about their understanding of the product after a demo, ensuring they've grasped the key points.
Customer Feedback: The feature can be used to create interactive surveys or feedback forms, allowing businesses to gather customer insights without requiring their customers to create an account or remember login details.
Conference and Seminars: Speakers can use this feature to engage the audience, conduct live polls or assess the understanding of the content presented.
In conclusion, our no-registration testing feature is not just a time-saver, but a game-changer. It's about making online assessments more accessible, flexible, and user-friendly. At EduBase, we're committed to breaking down barriers and creating better learning and assessment experiences. Stay tuned for more exciting updates and features!
I'm intrigued - How can I try it?
If you want to try creating your own exams, do not hesitate! You can either contact us and have a live demonstration of this or just simply try it on our homepage, www.edubase.net!